Welcome to My Personal Page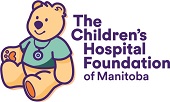 One of the ideals we live by at Creating Smiles Dental is providing value to our community, and not just to our patients through the dental work we do but rather to all our fellow Manitobans in any way we can.

To show our solidarity with our fellow Manitobans and Canadians, we've developed a Vaccination Pin which can be worn on the outer layer of clothing or on a mask showing that you've been vaccinated.

This pin can be worn proudly to not only show Manitoban's commitment and contribution towards stopping the pandemic and its devastating effects but also to potentially serve as encouragement for those still harboring reservations about receiving the vaccination.

We are selling the pins for $5 for each pin.
100% of all the proceeds will go to The Children's Hospital Foundation of Manitoba, which strives to offer the best care and support to sick and injured children. @chfmanitoba

This is our small way of contributing to our community and we hope you will all be able to join us in this initiative.
While many of us are yet to be vaccinated, please do not let this deter you from donating or purchasing a pin. We are more than happy to hold onto a pin for you until you are vaccinated.
You can also buy a pin for your loved ones who've been vaccinated.
By making a donation to this cause, you are helping to make a difference in child health and child health research. With your support, we can do more for the children and families that need us.
Please make a donation by clicking the orange "Donate Now" button and help me to reach my fundraising goal!
About The Children's Hospital Foundation of Manitoba
The Children's Hospital Foundation of Manitoba is dedicated to ensuring that every child treated at the Children's Hospital receives the best medical care possible.
Since 1971, with incredible donor support, the Foundation has raised more than $100 million to improve the lives of sick and injured children from Manitoba, Northwestern Ontario, and Nunavut. Funding supports important programs that bring comfort to sick children during difficult times, the purchase of life-saving equipment, and the advancement of pediatric health research that will improve the lives of children everywhere.
View More
Achievements
No Badges Have Been Earned
Event Name:
Participant: Brian Friesen
Fundraising Goal: $1,000.00
Event Overview:
If you think this page contains objectionable content, please inform the system administrator.