Pacey 2023 Champion Child Fundraising Page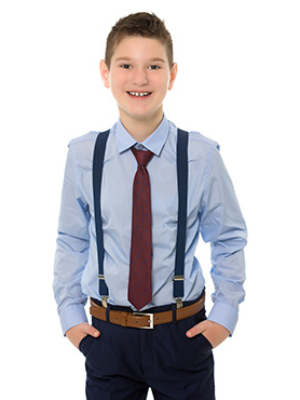 Pacey has had over 30 surgeries at HSC Children's Hospital due to his intestinal failure. He's been in and out of the Emergency Department and on wards since complications first arose at age 3, even spending Christmases and birthdays in hospital.
No matter how challenging things get, Pacey sees the positive. He is always thankful for his surgeons, health care teams, and for his time with the Child Life specialists who help him enjoy just being a kid while in hospital.
As your 2023 Manitoba Champion Child, Pacey is representing the 130,000 sick and injured kids who need HSC Children's each year and fundraising to help kids like him.
To Support Pacey's fundraiser click the orange "Donate Now" button and help him to reach his fundraising goal!
About The Children's Hospital Foundation of Manitoba
Children's Hospital Foundation of Manitoba is dedicated to ensuring that every child treated at HSC Winnipeg Children's Hospital has the best care and experience possible.
Since 1971, with incredible donor support, the Foundation has raised more than $150 million to help sick and injured children from Manitoba, Northwestern Ontario, and Nunavut. Funds support important programs that bring comfort to sick children, life-saving equipment, and health research to improve the lives of children everywhere. Let's make anything possible. Learn about your impact at goodbear.ca.
View More
Achievements

Goodbear Badge
$1,000+ Raised
Fundraising Honour Roll
Paper Birch Apparel
$1,117
Southview Foundations Inc.
$50
Event Name:
Participant: Pacey Wall
Fundraising Goal: $10,000.00
Event Overview:
If you think this page contains objectionable content, please inform the system administrator.