49th Annual General Meeting
Date:
Time:
12:00 PM - 1:15 PM
Location: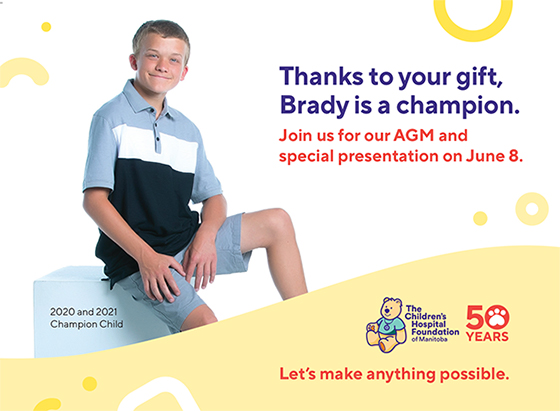 Thank you so much to everyone who joined in the Children's Hospital Foundation of Manitoba Annual Gratitude Meeting. If you missed the meeting or would like to watch it again we have shared a recording.
To watch the Annual Gratitude Meeting: click here
Your generosity makes an impact! In 2020, you helped provide kids at HSC Winnipeg Children's Hospital the best care possible. To share our heart-felt thanks, and highlight how you've supported sick and injured children in your community, we've put together the 2020 Gratitude Report.
To read the Annual Gratitude Report: click here
AGM supporting documents